The Coolant Drip; a functioning seal or a precursor to failure?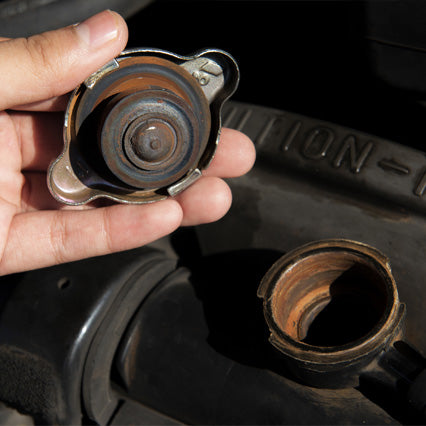 All seals are supposed to weep slightly (a little coolant is needed to lube the faces), but chronic drips indicate a failure is coming and its likely due to overheating. There are number of causes of overheating outlined in other posts on the website but the important thing to know is that when the heat comes so too with the seal failure.
A spring-loaded mechanical seal has rubber parts that may disintegrate if the engine overheats and polished sealing faces can wear and warp if the engine is run dry. Fortunately, pumps will start leaking slowly and then catastrophically shortly after a boil-over. Its sounds bad but pump failure sounds worse than it is.
Besides the vastly expensive internal engine damage that running without coolant may cause, a leaking seal can wash away the shaft bearing's lubricant, perhaps resulting in a snapped shaft, and a flying fan or belt pulley can destroy the radiator or even dent the hood. This is really really bad. 
Sludge build-up in the cooling system is also a primary cause of seal failure.
In summary, a drip is okay.  A puddle is a problem and a bearing noise is an indication of the pump's possible pending failure.
flowkooler admin