The thermostat...it deserves a new name.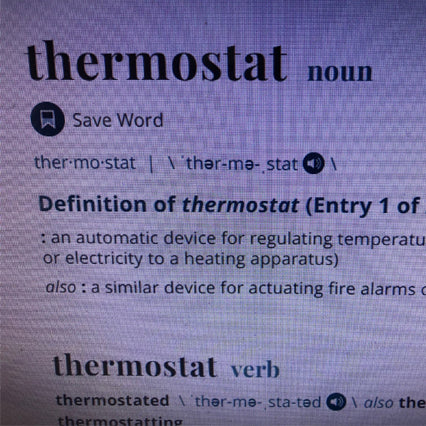 This was borrowed form a corvette forum in response to a question about lowering the engine temperature by lower the thermostat temperature.  I love its simplicity.
I'm renaming it as the "Engine heating valve". It's a valve to keep the engine warm, above it's rated temperature, 160, 180, 195, whatever it happens to be. IT DOES ABSOLUTELY NOTHING ELSE!
It's like what your house thermostat does when you only have a heater. When it's too cold, it closes, warms you up, then sits there patiently in case the house cools off again.
Now the folks with the a/c in their house, that's like having a cooling fan switch. When it gets too hot, it turns on to cool it down.
support desk